When it comes to innovation, HW Green leads the way!
Our commitment to excellence is unparalleled. Our customers demand nothing less than the best, at fair prices, delivered on time.
To deliver on that commitment we use nothing but the latest equipment, resources, and processes to get the job done.
Our facility offers ample space for large scrap handling needs with 20 acres for processing ferrous material and 32,000 square feet of warehouses to process non-ferrous material.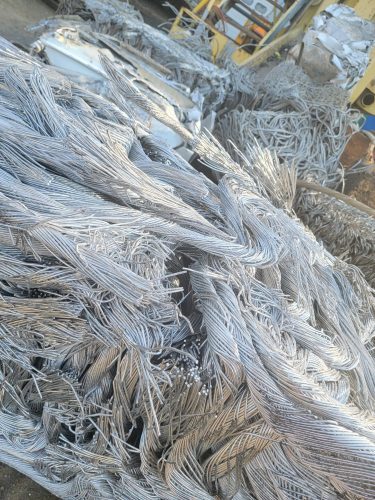 Equipment we use
Material Handlers

Balers
Shears
Wire Chopping line equipped with rough chopper and granulator
Full fleet of forklifts from 2500lb to 30k lb. capacity for all project needs
We are also equipped with the latest software technology enabling customized scrap reports including weights, date, time, and picture stamps. Niton metal analyzers are used to identify material down to individual elements. This technology helps us pay our customers exactly what their material is worth.
Regularly calibrated and CT certified scales have a clearly visible readout ensuring transparency and accuracy in payments. Scales are networked together to the main office computer for a streamlined process.

Services we offer
We offer trucking service to pick-up metals from job sites or business locations. We also offer our trucking service to drop-off or swap anything from barrels to 30-yard roll-off containers.
Roll Off Trucks
Load Lugger Trucks
Trailer Dump Bodies
Box Trucks with Lift Gates
Roll Off Containers 20,30,45 yard
Load Lugger Containers
Gaylord Boxes, Self-Dumping Hoppers
Steel Drums, Plastic Totes
Our scaling technology
We utilize best in class Scrap Dragon software trusted by 1,000's in the industry to manage our over the scale purchases, commodities, etc.
Individualized solutions
Our skilled staff can help you solve your scrap handling needs with a custom-tailored solution to your specific situation. We are committed to working with our customers to achieve their recycling goals.
If you still have questions about our Industrial Services simply contact us by phone or email.