Ready to sell your metals at the Northeast's best prices?
HW Green has the best prices in the area. Not only that, you know you're dealing with a company of unparalleled honesty.
Non-Ferrous
Aluminum – Cans, sheet, cast, transmissions, motor blocks, window and door frames, siding, wheels, aluminum copper radiators, aluminum radiators, extrusions



Brass – Auto radiators, valves, fittings
Bronze

Copper – tubing, wire, coils, motors, flashing and gutters



Die Cast, Zinc, Zinc Alloys, Electric Motors
Insulated Wires –Copper, Aluminum, Aluminum BX, Steel BX and Cable TV
Lead
Nickel Alloys
Precious Metals and Precious Metal Plated Metal
Stainless Steels
Tin and Tin Bearing Scrap
Titanium
Tungsten Carbide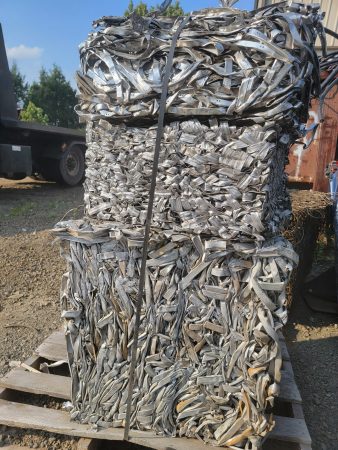 Ferrous
Steel – Prepared and Unprepared
Auto Cast
Cast Iron
Light Iron
Motor Blocks
Plate and Structural – Prepared (3′ x 5′ and down) and Unprepared
Scrap Machinery
Our scaling technology
We utilize best in class Scrap Dragon software trusted by 1,000's in the industry to manage our over the scale purchases, commodities, etc.
Guidelines
NOTE: We do not accept anything hazardous.  Please check with our team to determine whether your material is acceptable.
Proper ID and Proof of Ownership of materials and automobiles is required.
If you still have questions about our Retail Services simply contact us by phone or email.